Designing Internet Applications - Information Technology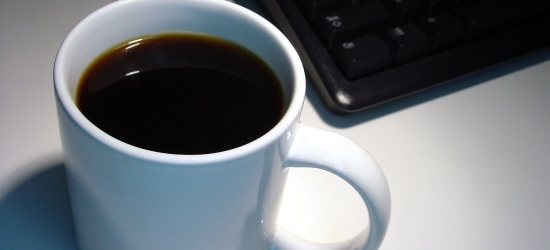 Post Title:
Graphic Design
published by TeamTorome 21 October, 2015 04:10PM
---
Designs are required for a huge variety of products and activities, such as websites, advertising, books, magazines, posters, computer games, product packaging, exhibitions and displays, corporate communications and corporate identity - aka
Branding
. A graphic designer works to a brief agreed with the client, a creative director or account manager. They develop creative ideas and concepts, choosing the appropriate media and style to meet the client's objectives.
The work demands creative flair, up-to-date knowledge of industry software and a professional approach to time, costs and deadlines.The role involves listening to clients and understanding their needs before making design decisions.
A graphic designer is responsible for creating design solutions that have a high visual impact.
If you are thinking or in the process of commissioning a graphic work or project, you must consider someone who works in the industry professionally, and has experience in the field. Who understands the purpose, dynamics and basic elements of graphic design. To interpret ideas and concepts and turn them in to visual solutions. To convey the information the client is looking to project.
Typical Work Flow
meeting clients or account managers to discuss the business objectives and requirements of the job
interpreting the client's business needs and developing a concept to suit their purpose
estimating the time required to complete the work and providing quotes for clients
developing design briefs by gathering information and data through research
thinking creatively to produce new ideas and concepts
using innovation to redefine a design brief within the constraints of cost and time
presenting finalised ideas and concepts to clients or account managers;
working with a wide range of media, including photography and computer-aided design (CAD)
proofreading to produce accurate and high-quality work
contributing ideas and design artwork to the overall brief
demonstrating illustrative skills with rough sketches
working on layouts and artworking pages ready for print
keeping abreast of emerging technologies in new media, particularly design programs such as InDesign, IllustratorCS, PhotoshopCS, AcrobatProX1,FlashCS,3ds Max and Auto-CAD
developing interactive design
commissioning illustrators and photographers
working as part of a team with printers, copywriters, photographers, stylists, illustrators, other designers, account executives, web developers and marketing specialists
The Confluence Web Design and Graphic Design
You're a web designer conversant with CSS layouts, responsive design, and the web standards. But when a client asks you to design and produce a print project, you don't even know where to begin. Web design and print production involve different skill sets. And the stakes are high - unlike editing a web page, a small printing mistake can be expensive to resolve. As a web designer, there are a few things you will need to learn to create print materials, including how to set up documents and prepare files for a print vendor. Once you have mastered these skills and the best practices mentioned in this article, you'll be entertaining print projects with glee and opened hands.
Choosing The Right Tool
Like embarking on a web design project, starting a print project involves gathering the requirements and determining the scope of the project. Its content will dictate which tools you use to design the print file. Is the design comprised exclusively of photographic images? Does it include stylized text? Are you designing a text-only single page flyer? Or are you printing a multi-page brochure with columns of text and a variety of images?
While there are no hard and fast rules, here are some basic guidelines:
If you're retouching bitmap graphics or photographs, or if you are designing a series of photo-realistic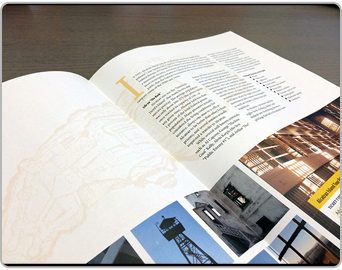 images on a single page with no text content, edit the content on a canvas in
Adobe PhotoshopCS
. If you're making illustrations or designing a simple text-based layout, you can work exclusively in
Adobe Illustrator CS.
You may want to create several print designs in a single Illustrator document. For example, you can have a business card, letterhead, and envelope on separate artboards (workspaces) within a single Illustrator file. Keeping the three designs in one master source file makes them easier to update and ensures consistent color palettes
If your print project involves a combination of bitmaps, vector graphics, header text, and columns of type, or if you're laying out more than three pages, use
Adobe InDesignCS
(as shown in adjacent Fig). Its master pages, which hold shared content that is displayed on multiple pages, improve consistency and facilitate page numbering.
Post No
.
2